Pineut Combi Merry Christmas!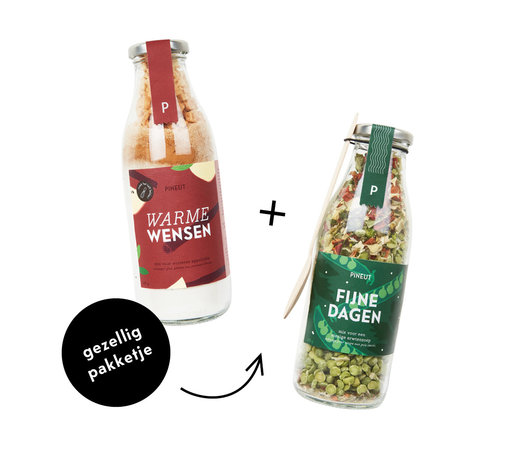 Product specifications
Ingredients:

Apple Cinnamon Cake: self-raising flour (WHEAT flour, E500, E503, E450), cane sugar, dried apple (7%) and cinnamon (0,8%) and Pea Soup: split peas (79%), rice, leek, CELERIAC, carrot, CELERY, garlic, thyme and lovage leaf

Add yourself:

Apple Cinnamon Cake: melted butter, eggs and a dash of salt (to taste)/ Pea Soup: Cold (tap) water and salt

Short instruction:

See packaging!

Netto weight:

663 g

Nutritional value per 100g:

See packaging

Serving tip:

Serve for your dearest family and best friends, under the tree.