Pineut Happea Holidays | Pea Soup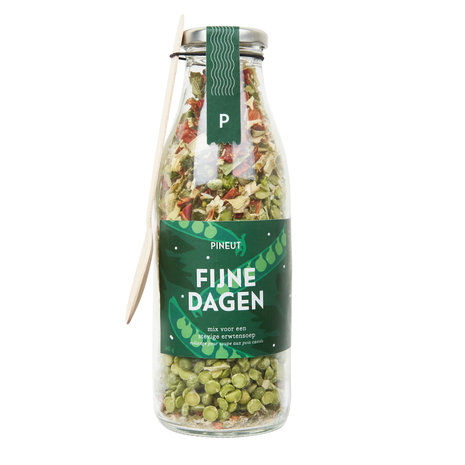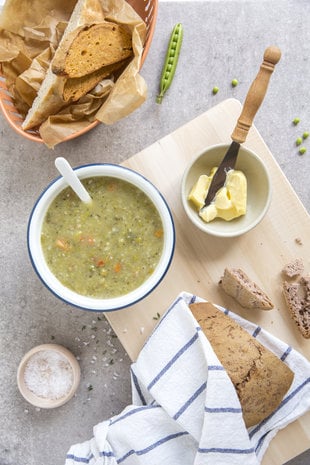 Product description
How to make it?
Empty the bottle into a pan with 1.5 litres of cold water.
Bring to a boil over medium heat and reduce heat to low once the soup is boiling. Let it simmer for about 60 to 90 minutes, stirring regularly, until the peas fall apart.
Add salt to taste. Enjoy!
Product specifications
Ingredients:

split peas (79%), rice, leek, CELERIAC, carrot, CELERY, garlic, thyme and lovage leaf

Add yourself:

Cold (tap) water and salt

Short instruction:

Empty the bottle into a pan with water, bring to a boil and let it simmer for about 60 to 90 minutes, stirring regularly, until the peas fall apart. Add salt to taste and enjoy!

Netto weight:

333 g

Nutritional value per 100g:

energy: 1502,71 kJ / 355,12 kcal, fat: 1,9 g, of which saturated fatty acids: 0,7 g, carbohydrates: 63,68 g, of which sugars: 8,96 g, protein: 19,47 g, dietary fibre: 6,25 g, salt: 0,04 g